The London Ballet Circle offers informal talks by figures from the world of dance, visits to top ballet schools, and range of other activities.
All the funds raised are used to provide help for young students in their training, other forms of sponsorship, or support for specific projects.
LBC LATEST NEWS
NEW! READ ALL ABOUT OUR TWO ROYAL BALLET SCHOOL AWARD WINNERS in the Members Only News Section
TAMARA ROJO "IN CONVERSATION" WITH GERALD DOWLER
In a wide-ranging and entertaining interview on 2nd September, with LBC members also asking a lot of questions, Tamara spoke about the English National Ballet's mission [to honour the classics and push the art form forward through new work, reaching as wide an audience as possible] and the immense challenge of delivering that.
She talked about the choice of repertoire; commissioning new choreography; dancers' career development, including her own; funding constraints; the importance of involving and educating young people; the need for, and experience of, touring at home and abroad and, not least, about the exciting opportunities being opened up for the Company and the ENB School in their new headquarters at City Island – a "dream come true".
Audience members felt that they had had a real insight into the multi-faceted role of a ballet company Artistic Director. One said, "I'd no idea that there were so many things to think about". Another commented, "Tamara explained the various aspects of her role so clearly that I am in total awe". Another LBC member was "excited for the Company about all the new possibilities now that they have their new HQ."
After the talk, an LBC member sent this note to the Chair:
"I was so moved and impressed by Tamara Rojo on Monday.
Her depth as a person, the intensity and breadth of her artistic vision for the ENB and the wider community, and her resolution and drive to realise it, was staggering. It was a revelation! How privileged we were to hear such a spirited dancer's aspirations - notably for the benefit of current and future generations.
Thank you, Tamara Rojo; thank you LBC. Members still away on holiday truly missed an exceptional evening."


A more detailed report is already in the REPORTS section of this website and members and guests will soon be able to join a special LBC visit to see for themselves what City Island facilities are like.
[Photo by the LBC.]
LBC VISIT TO THE MASTERS OF BALLET ACADEMY SUMMER INTENSIVE COURSE AT SADLERS WELLS THEATRE
On Tuesday, 20th August, 20 people joined in a very enjoyable LBC visit to the Masters of Ballet Academy Summer Intensive course at Sadlers Wells.

The visit lasted 6 hours in all - with only a 30 minute break for lunch – so the group had the opportunity to observe over 5 hours of teaching and coaching by Elena Glurjidze (the Vaganova-trained and much-loved former Lead Principal of English National Ballet), Meelis Pakri (also a Vaganova-trained dancer who is best known in the UK for his time as a teacher at The Royal Ballet School) and Olga Semenova (who was Vaganova trained as both a dancer and a teacher and who, in addition to running the Masters of Ballet Academy with Elena, is much in demand as a guest teacher and coach).

The LBC group followed the senior students throughout the day in the backstage studios, firstly to their mixed Daily Class; then, either to the Solos Class (men) or Solos Class (women); after lunch to Pas de Deux; and, finally, to Character Dance. In other studios, Junior and Pre Senior students could be heard busy at work as well and it was a bonus to see 'behind the scenes' at this iconic dance theatre.

Elena explained that each of the summer schools had a theme, the one this year being Sleeping Beauty, as she liked the students to be able to learn excerpts from well known repertoire, gain knowledge of the ballets, and have a variety of goals for their end of course performance.

The teaching observed was very detailed in terms of both technique and presentation, with the teachers themselves demonstrating throughout. There was much laughter as well as concentrated effort from the students, many of whom had come from abroad to benefit from the expertise of Elena and her team.

Everyone in the LBC group felt that it had been a real privilege to be able to be there and one Member summed it up like this: "It was an outstanding day with Elena at her summer school at Sadler's Wells. I've never seen such a dedicated, caring, delightful and ultra-inspirational teacher! Truly it was heartwarming and very moving to watch her demonstrate and coach the senior students, as well of course as seeing the students. Amazing!"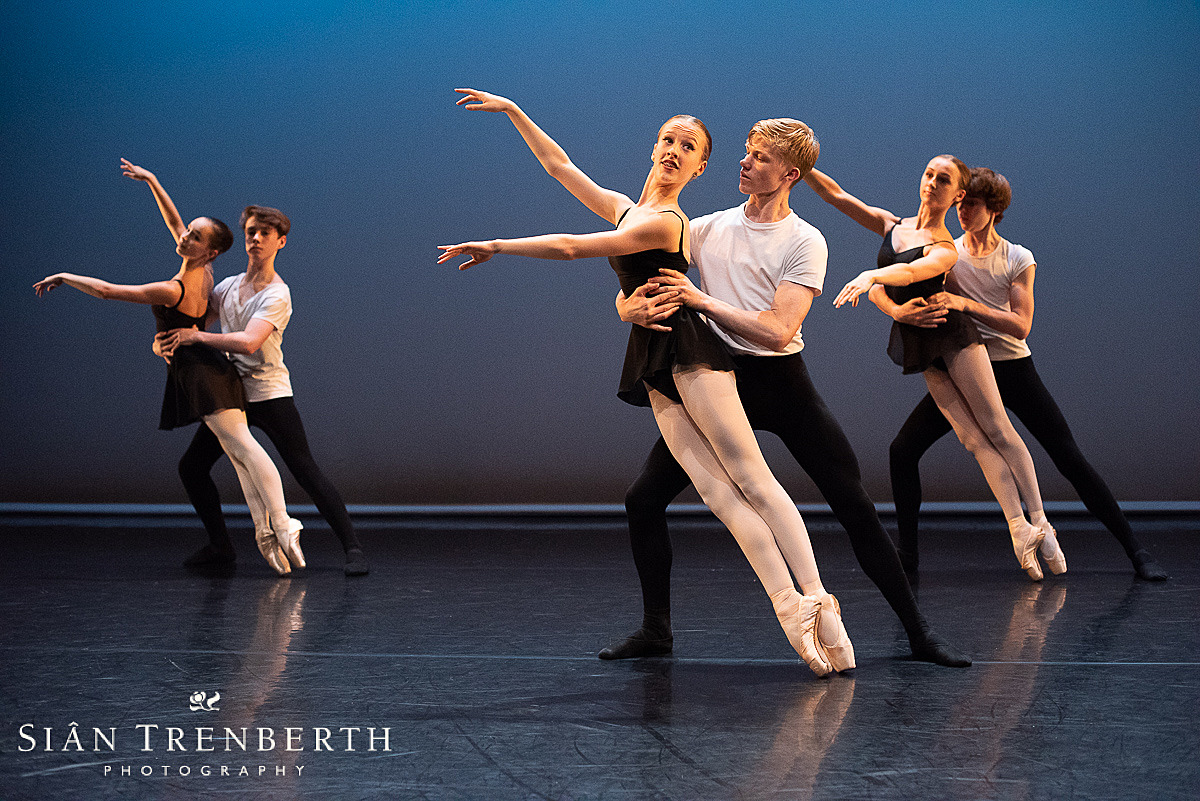 Elena was kind enough to offer everyone who came the opportunity to attend the 'end of course' show on Saturday, 24th August free of charge. There were 25 items in all, many of them related to Sleeping Beauty (such as the Fairies', Bluebirds', the Prince and Aurora's and Red Riding Hood and the Wolf's variations along with a corps Mazurka) and the programme was clearly designed to give every student a chance to shine. The audience from the LBC had an especially lovely time, as it was possible to see the significant progress made by the students over the previous three days.
Everyone who participated in the LBC visit is hoping that Elena will issue another invitation next year. If so, it's a treat not to be missed!