The London Ballet Circle offers informal talks by figures from the world of dance, visits to top ballet schools, and range of other activities.
All the funds raised are used to provide help for young students in their training, other forms of sponsorship, or support for specific projects.
FOR A SPECIAL "MEMBERS ONLY" OFFER to purchase tickets for The Fonteyn international dance competition (formerly the Genee) at the Royal Opera House in September 2020 nearly 5 months ahead of the general public, please go to ABOUT US and click the News [Members Only] page.
MAINA GIELGUD "IN CONVERSATION" WITH GERALD DOWLER
* THE FULL REPORT IS NOW IN THE REPORTS SECTION *
On Monday, 11th November, and following an extremely popular session two years ago, Maina Gielgud returned to talk about the many and various facets of her current career.
Over the last two years, Maina has worked with a number of prestigious ballet schools, including the Vaganova Academy, where she staged Serge Lifar's Suite en Blanc, and she shared her impressions of the varying ways in which the different countries approached their student training. Maina explained in fascinating detail her approaches to coaching and to choreographing new work and referred to a number of highly talented young dancers who, she expected, would become household names in the near future.
Maina also spoke about her role with the Anton Dolin Foundation, her experiences of staging ballets all over the world, often with 'famous names', her new workshops focused on style, and the coaching film clip she had recently made for the Dance Europe website.
Afterwards, the room was ringing with comments such as these:
"It was such a thought-provoking evening"
"It was a real insight into what goes on behind the scenes"
"It is really humbling to hear from someone like Maina who has been a prima ballerina, has directed companies and has, herself, danced with the 'great names' in ballet – but is still working so hard to help develop the next generation of dancers".
Photo by LBC
There will also be a longer account of this illuminating evening in the January Newsletter.

GARY AVIS "IN CONVERSATION" WITH AMANDA JENNINGS
The LBC audience on 21st October had a very illuminating evening with Gary Avis, the Principal Character Artist and Senior Ballet Master with The Royal Ballet (RB). Questioned by the guest host, Amanda Jennings, of Dance Europe, Gary talked enthusiastically about how he had come to go into ballet, various aspects of his dancing career, his preparation for his roles and his work as a ballet master. He also gave some details of his charity work for the community in Suffolk, where he hails from, and about his involvement in the RB's Create and Dance programme which is designed to reach out to, and involve, primary and secondary school pupils.
Comments afterwards included:

"Gary was just as entertaining when speaking as he is on stage"

"No wonder Gary is such a popular figure in the ballet world".

"I always smile when Gary's name is on the cast sheet and, tonight, he was making me smile all the time because he was so interesting".

Gary found the time to come and speak at a very busy point in his schedule (he is regularly on stage as Monsieur GM or The Gaoler in Manon and was preparing to debut in two roles in Enigma Variations). The LBC owes him a huge vote of thanks and the conversation ended with a prolonged round of applause.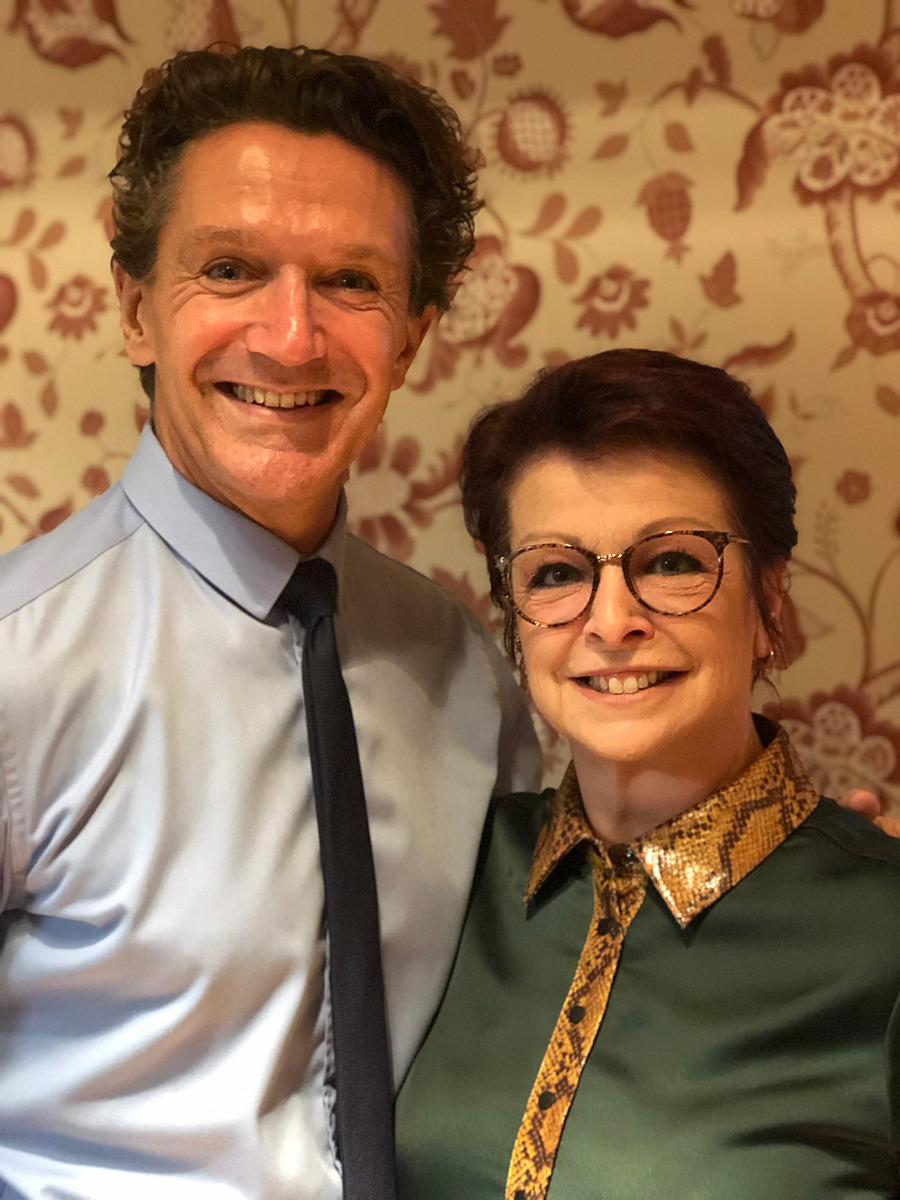 Photo by the LBC

There will be a longer piece about this wonderful evening in the November Newsletter and a full report will be posted on this website as soon as possible.


RIP ALICIA ALONSO
The London Ballet Circle is very sad to learn of the death Alicia Alonso at aged 98. This remarkable ballerina first led her own Company and was then Director of Ballet Nacional de Cuba for some 60 years. When asked in 2010 what she wanted her legacy to be, Alonso replied, "I don't want to be remembered. I just don't want to be forgotten"! She leaves behind a nation which has ballet deep in its culture and Cuban-trained dancers who are continuing to enhance the art of ballet worldwide. Everyone who loves ballet is deeply in her debt.
Many of the countless tributes to Alicia Alonso can be accessed by using the search function on the following link: https://news.google.com/stories
The LBC's President, Dame Monica Mason, was interviewed about Alicia Alonso on The World at One on Friday 18th October. This can be accessed via: https://www.bbc.co.uk/programmes/b006qptc
The LBC is now on Instagram: https://www.instagram.com/londonballetcircle/
Please take a look!
BILL COOPER 'IN CONVERSATION' WITH GRAHAM WATTS
THE FULL REPORT IS NOW IN THE REPORTS SECTION
On 30th September, Bill Cooper, the renowned performing arts photographer, was interviewed by Graham Watts OBE, Chair of the National Dance Awards, about his varied dancing, choreographic and photographic career.
The latter part of the talk focused on Bill's recent publication Swan Lake: Reimagining a Classic, which is an exclusive behind-the-scenes look at the new production for The Royal Ballet by its Artist in Residence, Liam Scarlett. The 250 photographs offer an insight into the rehearsal process and other preparations leading up to the opening night, including images of the principal dancers and the corps alongside photos of the sets and costume designs.
Until 3rd December 2019, copies are available for LBC members to purchase at a considerable discount from Oberon Books online (details are available in the Members Only News Section). Below are photos from the signing session at the Royal Opera House with Bill Cooper and Royal Ballet dancers, the image from the book's front cover, and Bill and Graham Watts at the LBC talk.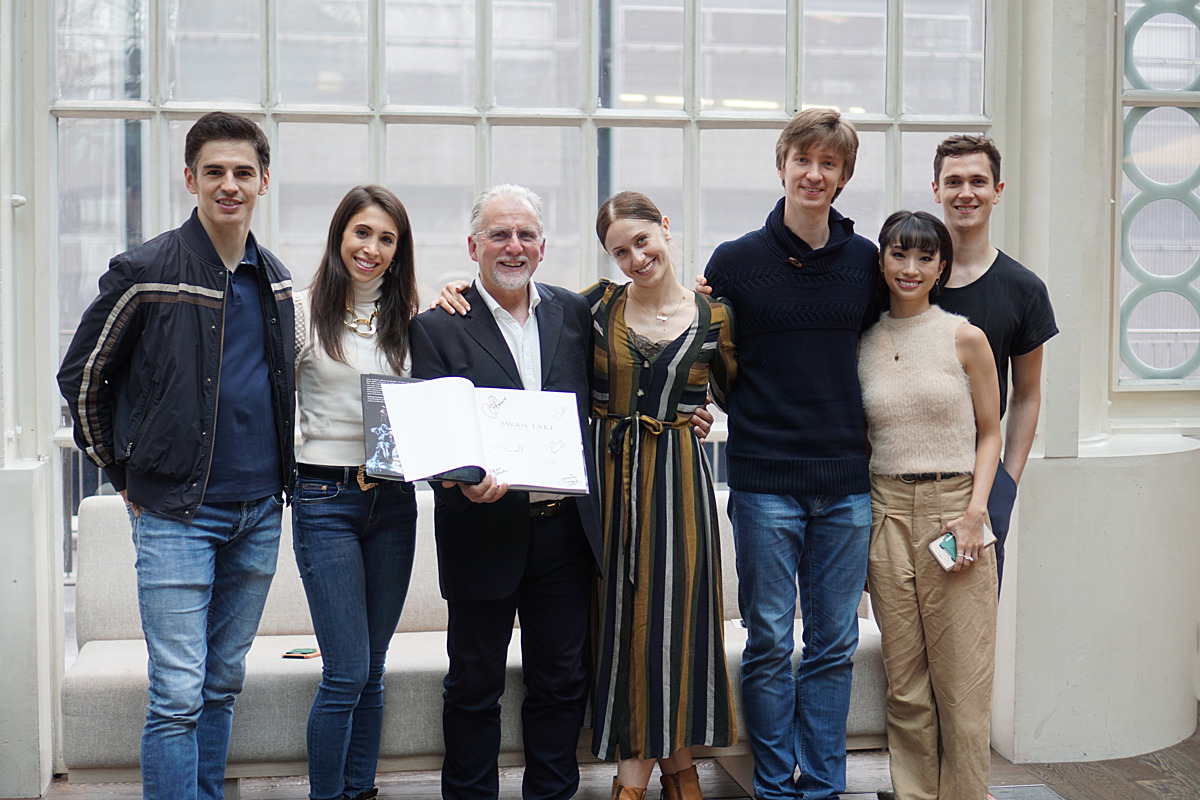 Copyright ROH 2019: photograph by Danielle Patrick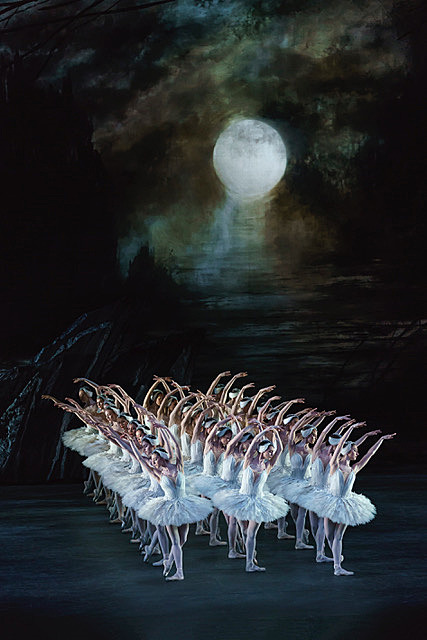 Photo copyright Bill Cooper, courtesy of ROH Covent Garden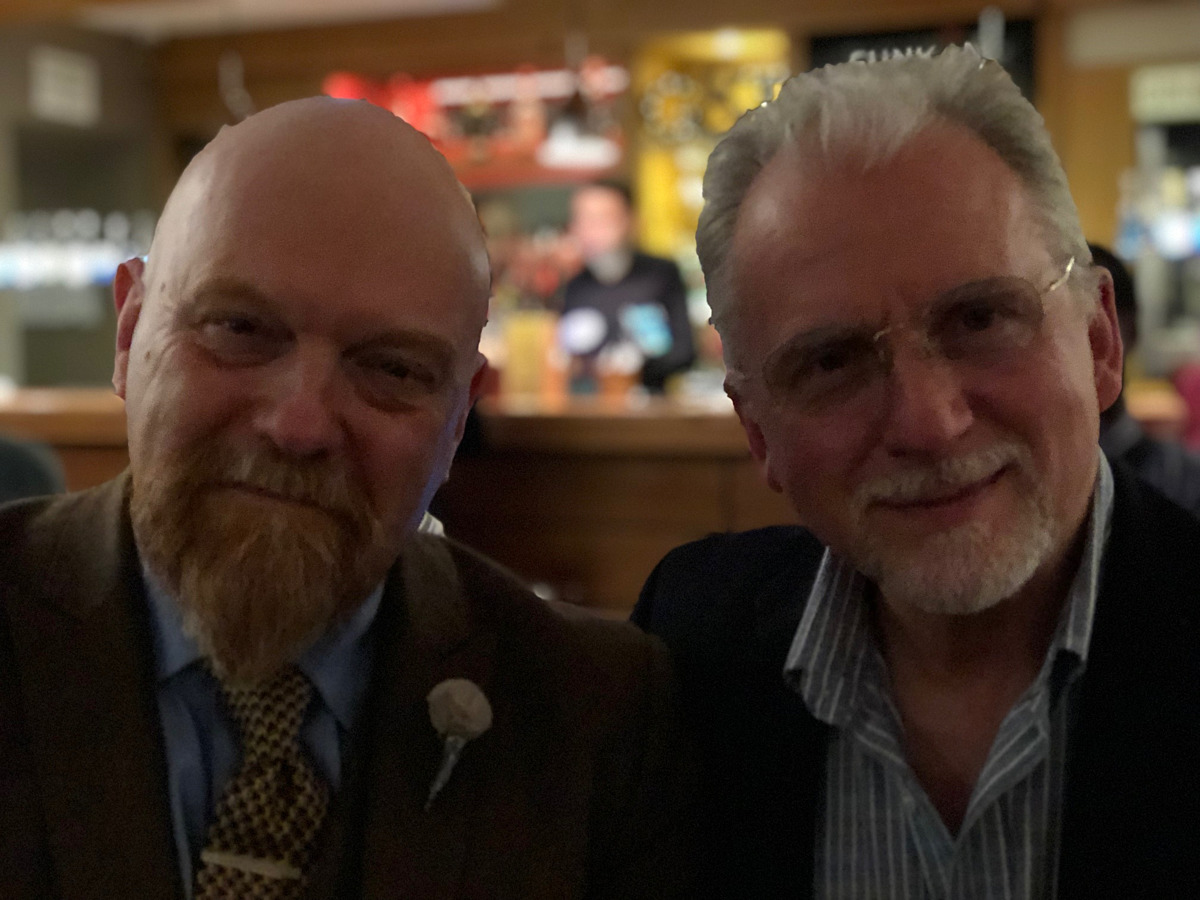 Photo of Bill Cooper (right) with Graham Watts by the LBC

TAMARA ROJO OBE "IN CONVERSATION" WITH GERALD DOWLER 2nd September 2019
A detailed report is in the REPORTS section of this website and members and guests will soon be able to join a special LBC visit to see for themselves what the new ENB HQ at London City Island is like.
READ ABOUT OUR TWO ROYAL BALLET SCHOOL AWARD WINNERS in the Members Only News Section