The London Ballet Circle offers informal talks by figures from the world of dance, visits to top ballet schools, and range of other activities.
All the funds raised are used to provide help for young students in their training, other forms of sponsorship, or support for specific projects.
LBC LATEST NEWS
MARIANELA NUŇEZ "IN CONVERSATION" WITH DAME MONICA MASON – 18TH MARCH 2019
A full house of LBC Members and Guests was treated to a very special evening on 18th March when Marianela Nuñez was in conversation with Dame Monica Mason.
Marianela chatted animatedly about her childhood training regime in Argentina and her audition (in California!) to get into the Royal Ballet. Reflecting on her career overall, she highlighted how well she had been looked after artistically during her 21 years with the Company, spoke of the varying kinds of connections she had with her main partners and how each of them influenced her own interpretation of a role, referred to the particular challenges of dancing Balanchine, and mentioned the varied and developmental opportunities afforded her through guesting with companies abroad. Marianela and Dame Monica also shared many fond, and sometimes amusing, memories – for example, of the history contained within the former Barons Court studios, a Royal Ballet tour to Belfast and sessions with visiting teachers – and included the audience in a way which made everyone feel privileged to be there.
Here are some comments received from Members:
"Last night was pure magic…….."
"It was like a family gathering talking around the table………"
"Both Marianela and Dame Monica gave so much of themselves: it was a real insight which I would not have missed for the world…………."
"I learned so much and feel that I will now go to watch Marianela dance with a new understanding and admiration……"
"It was a fabulous evening: Marianela and Dame Monica were so interesting and engaging…"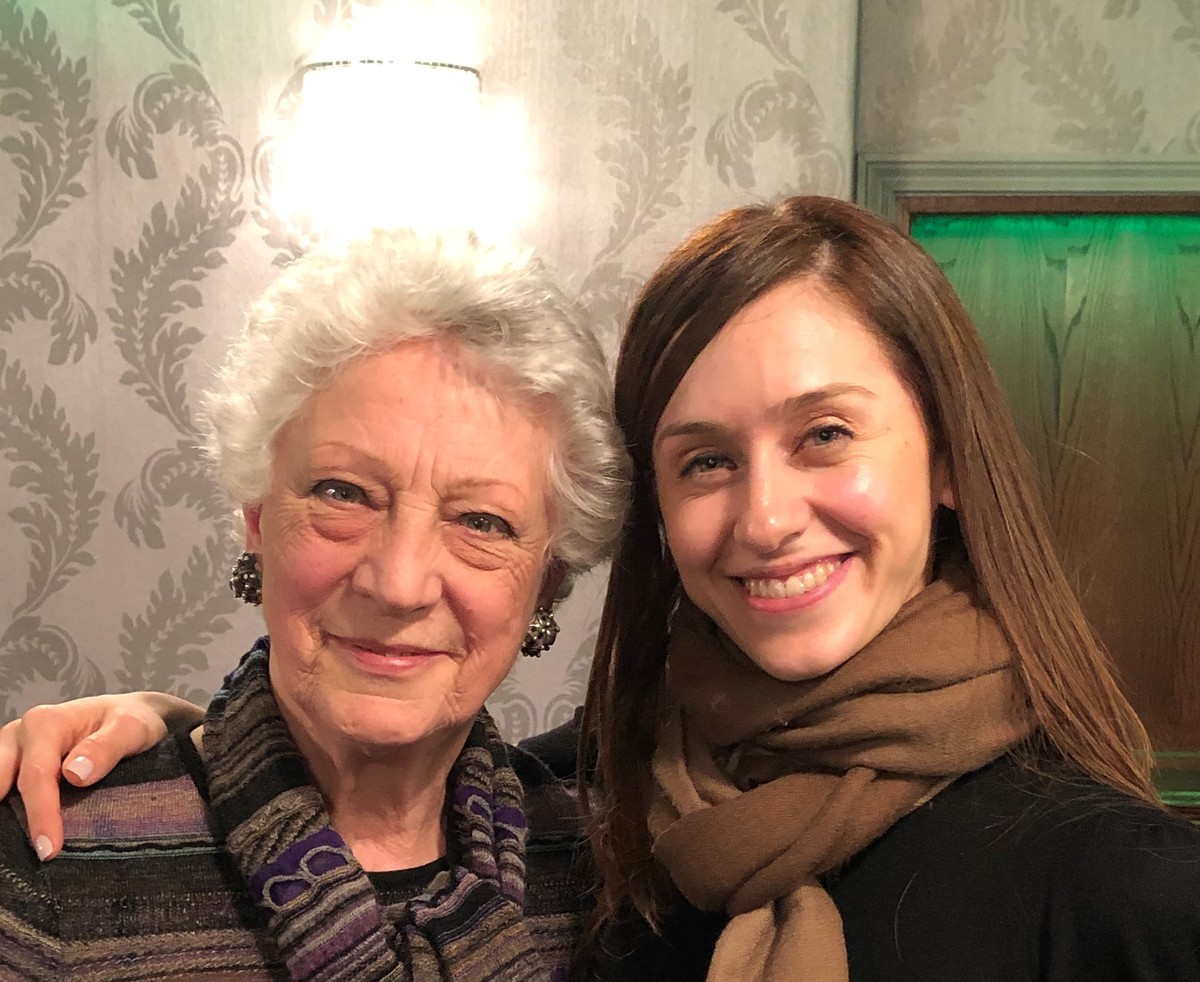 The London Ballet Circle had sponsored a National Dance Award this year and therefore knew that Marianela had been unable to attend Ceremony through ill-health. But, at the end of the evening, she revealed that her 'trophy' for being the Best Female Dancer (2017/18 season) had, in fact, been presented to her after her next show as Kitri by Prince Charles who was in the Royal Box for her and Vadim Muntagirov's performance.
Thank you Marianela for giving The London Ballet Circle your time and sharing your amazing journey with us. Thank you Dame Monica for being the most wonderful 'host' imaginable.
A full report of the event will be available on this website shortly and Marianela herself has already posted about it on her 'official' Instagram account: marianelanunezofficial