The London Ballet Circle offers informal talks by figures from the world of dance, visits to top ballet schools, and a range of other activities.
All the funds raised are used to provide help for young students in their training, other forms of sponsorship, or support for specific projects.
< THE LONDON BALLET CIRCLE IS THRILLED AND HONOURED TO ANNOUNCE THAT DAME DARCEY BUSSELL DBE HAS KINDLY AGREED TO BECOME ONE OF OUR VICE PRESIDENTS >
DAME DARCEY BUSSELL "IN CONVERSATION" 17th February
Following the announcement that Darcey had generously agreed to become an LBC Vice President, she responded to a range of questions both from the writer and dance critic Amanda Jennings, who was the host for the evening, and from the audience.

She spoke about her relatively new venture Diverse Dance Mix https://diversedancemix.com/ and the philosophy behind taking a fun approach to dance into schools. More familiar subjects included Darcey's role as Patron of The Royal Academy of Dance, her documentaries and her books, the coaching she undertakes with The Royal Ballet, her favourite roles, and her seven years as a judge on Strictly Come Dancing. She also talked about the challenge of engaging young people with classical ballet, the physical aspects of varying teaching techniques, and the impact of social media on dance and the people prominently involved in it.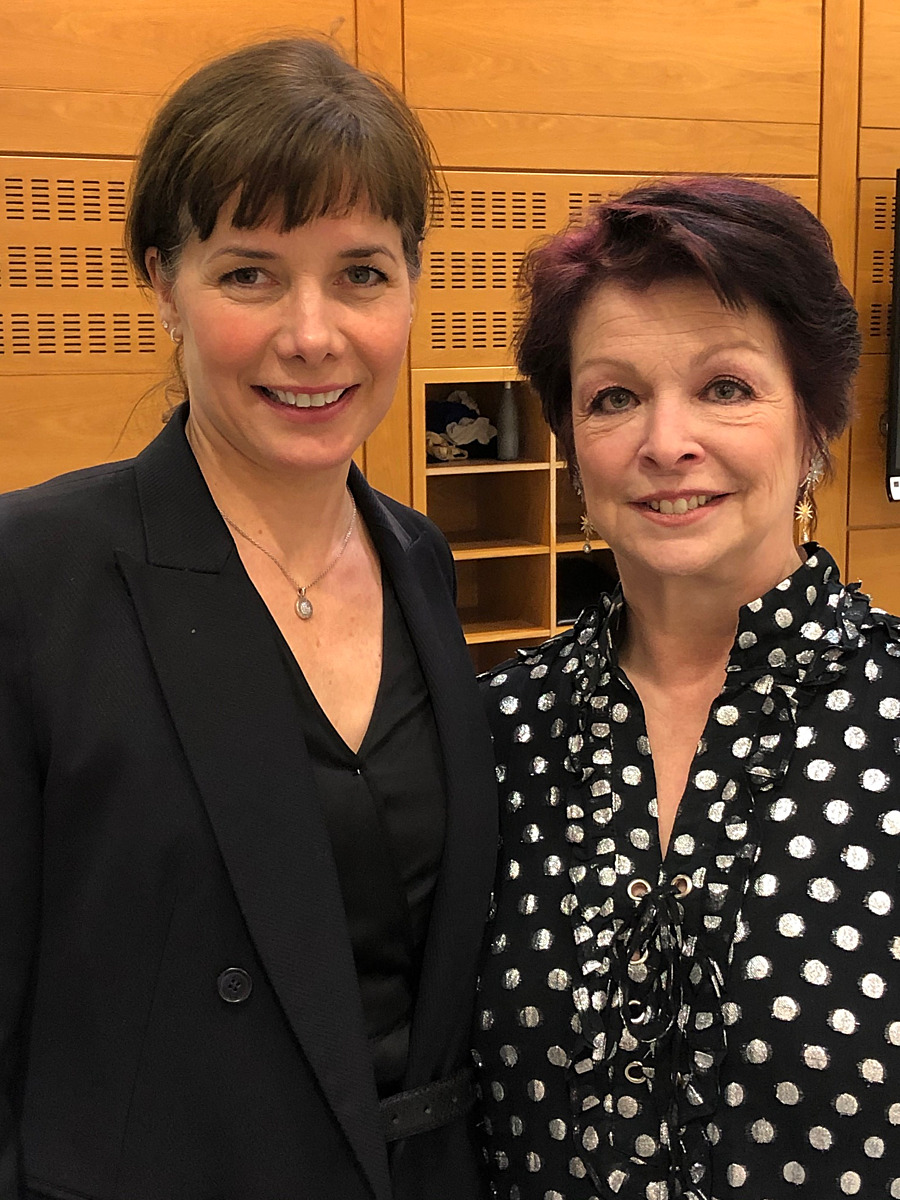 The audience included members who followed Darcey throughout her glorious performing career as well as a number of people who had never seen her dance. All were fascinated by what she had to say and extremely grateful to Darcey for sharing her thoughts across so wide a range of topics and issues.

A full report on the evening will be posted on the LBC's website in due course. [Photo credit LBC]
SPECIAL "MEMBERS ONLY" OFFERS
LBC Members wishing to purchase tickets for The Fonteyn international dance competition (formerly the Genee) at the Royal Opera House in September 2020 two months ahead of the general public, should please go to ABOUT US and click the News [Members Only] page.
VADIM MUNTAGIROV "IN CONVERSATION" 20th January 2020
THE FULL REPORT HAS NOW BEEN PUBLISHED
Please go to the Reports section
Returning to talk to the LBC 6 years after his last visit and nearly 6 years since he joined The Royal Ballet, Vadim talked to a packed audience about his career at home and abroad. Among other things, he shared insights about his approach to maintaining his technique, preparing for new roles, partnering, and the much valued input he received from his coaches.
Members of Vadim's rapt audience have been saying:
"It was wonderful to be introduced to Vadim off stage."
"A superb evening with so many insights to take away from what Vadim was saying."
"I especially liked the explanations about partnering and how the ballerina can help the man."
"What Vadim had to say was so illuminating and he really gave us a glimpse of him as a person as well as an artist".
The LBC is hugely grateful to Vadim for giving his time and so generously staying on afterwards for autographs, photos and little chats with members of the audience.
[By 'public demand', the information contained in the small programmes available on the night is reproduced below.]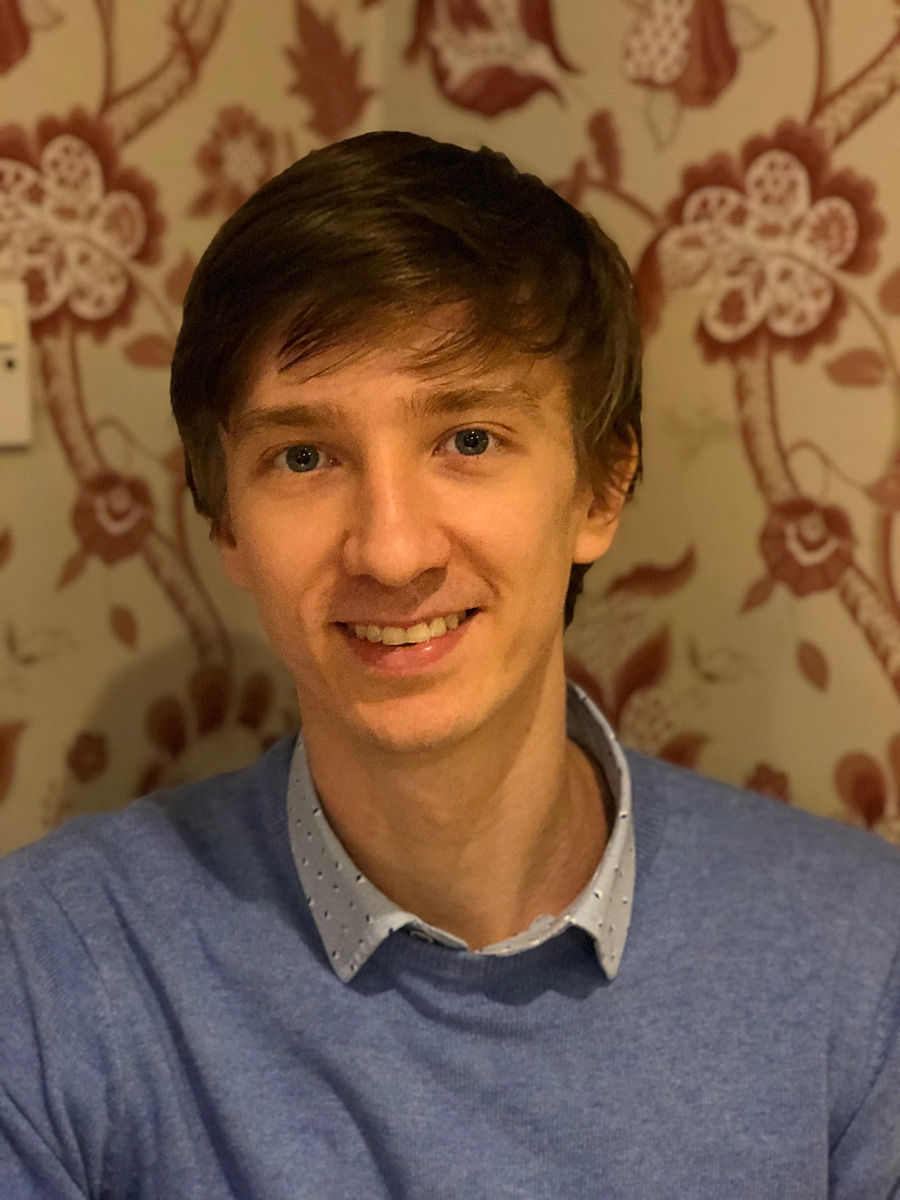 [Photo of Vadim Muntagirov before the talk by the LBC]

EXTRACTS FROM THE LBC PROGRAMME
BIOGRAPHY

Vadim was born in Chelyabinsk, the son of two principal dancers. Having trained in Perm, he moved to The Royal Ballet Upper School in 2006, graduated into English National Ballet in 2009 and was made a Lead Principal in 2012. His roles included Apollo, Conrad and Ali (Le Corsaire), all the classical Princes, including his created role of the Nephew/Prince in Wayne Eagling's The Nutcracker, Romeo in Nureyev's production of Romeo and Juliet, Song of a Wayfarer and Men y Men.

Vadim joined The Royal Ballet as a Principal in February 2014. His roles include Basilio (Don Quixote), Albrecht (Giselle), Prince Siegfried (Swan Lake), Aminta (Sylvia), Prince Florimund (Sleeping Beauty), Prince (Nutcracker), Colas (La Fille mal Gardée), Boy (The Invitation), Young Man (Two Pigeons), Franz (Coppélia), Jean de Brienne (Raymonda Act III), Lensky (Onegin), Romeo (Romeo and Juliet), Des Grieux (Manon), Jack/Knave of Hearts (Alice), Florizel (Winter's Tale), Don José (Carmen), Beliaev (Month in the Country), Vershinin (Winter Dreams), and 'Diamonds' (Jewels) as well as various one act ballets and pas de deux.

Vadim has appeared as a guest in full length ballets with American Ballet Theatre, Paris Opera Ballet, the Mariinsky, Shanghai Ballet, Cape Town City Ballet, Lithuanian National Ballet, National Ballet of Japan, the Mikhailovsky, Wiener-statsballett (Vienna), Bayerisches Staatsballett (Munich) Baletu Národní Divadlo (Brno,Czech Republic), the Kremlin Ballet, and the Ballet of Teatro di San Carlo (Naples). Dancing with RB and leading international ballerinas, he also appears regularly in galas all over the world.

In addition to his early successes at the Prix de Lausanne and the Youth America Grand Prix, Vadim's awards include: Outstanding Male Performance (Classical) 2010/11 season and Best Male Dancer 2014/15 and 2017/18 seasons at the Critics' Circle National Dance Awards; the Prix Benois de la Danse 2013 and 2019; and the Prix Benois-Massine Moscow-Positano Award 2019.

WHAT THE CRITICS AND AUDIENCE MEMBERS HAVE BEEN SAYING….

2014 -The Sleeping Beauty: "Making his debut with the Royal, Vadim Muntagirov creates a startlingly effective character out of the dutiful Florimund. He looks and dances like a man in love."

2015 - La Fille Mal Gardée: "It was Vadim Muntagirov who scored the biggest cheers. Where some dancers have to act boyish, Muntagirov delightfully just is…. taking Ashton's extreme technical challenges in his (enormous) stride and, in the bottle solo, knocking out a string of the cleanest and most nonchalant-looking mid-air splits I think I've ever seen. His long and shapely legs give him a head start – few Colases manage to look so fit in those yellow tights – and his manège has terrific sweep and scale."
2016 - Giselle: "In every role Muntagirov offers technical clarity matched by emotional – even spiritual – grace, and a dramatic sense that speaks of his dignity and intelligence as an artist. His Albrecht is sweetly loving of Giselle, then frozen with remorse as his dalliance is revealed, and haunted by these feelings in every dazzling step of the forest scene."
2017 - Sylvia: "Aminta is curious role: physically demanding, and yet potentially downright drippy too. It needs a dancer of complete technical assurance, virility and nobility – and in Vadim Muntagirov it has just that. From his deep, beautifully controlled opening arabesques, to the easy elevation in his solo variations, to the calm authority of his partnering, he made himself eminently worthy of Nuñez's lustrous Sylvia."

2018 - La Bayadere: "Vadim Muntagirov, dancing Solor on opening night, has the breathtaking ability to infuse classroom steps with meaning, making every lift an embrace and transforming a swizzling manège of turns into a declaration of love."

2018 – Winter Dreams: "I saw the second cast with Sarah Lamb and Vadim Muntagirov in Winter Dreams. This performance will stay with me all my life. Muntagirov in particular blew me away, not only with his incredible dancing but his passionate, emotional and sincere acting."

2019 - The Two Pigeons: "Muntagirov – well what can one say about The Vadream? I could happily watch him do his laundry for hours, so elegant is his movement, so charming his personality. The glissade-cabriole combination in his Act ll solo is joyous in its technical precision…(and)… his tours en l'air are performed with utter purity, due to the height of the jump, enabling him to sail round with all the time in the world to think about form."

2019 - Don Quixote: "Muntagirov's variations – including one where he seemed to pause in the air while doing the splits – also have the adamantine sparkle of a pure dancer at the top of his game, and he embellishes this with his tender partnering, and a mischievous sense of humour."
2019 - Month in the Country: "I was mesmerised and truly moved by the sheer beauty of Muntagirov's dancing and his interpretation. I really do think this is his role………..There was so much light and shade in his performance, drawing out all the inner turmoil and impulsiveness in the character through his dancing."
2019 - Month in the Country: "I was mesmerised and truly moved by the sheer beauty of Muntagirov's dancing and his interpretation. I really do think this is his role………..There was so much light and shade in his performance, drawing out all the inner turmoil and impulsiveness in the character through his dancing."
2019 - Manon: "Muntagirov makes the steps speak, acting with every muscle in his body, conveying precisely a noble nature and a tender heart. He combines this with a face which displays every flicker of emotion."

2019 - Coppélia: "The second night brought Marianela Nuñez and Vadim Muntagirov and, as with everything this pair dance together now, they are spot on wonderful: so natural, stylish, witty, and technically breathtaking."
A full report will be posted in the REPORTS section of this website in due course.
The LBC is now on Instagram: https://www.instagram.com/londonballetcircle/
Please take a look!